Full Racks
Half Racks
Third Racks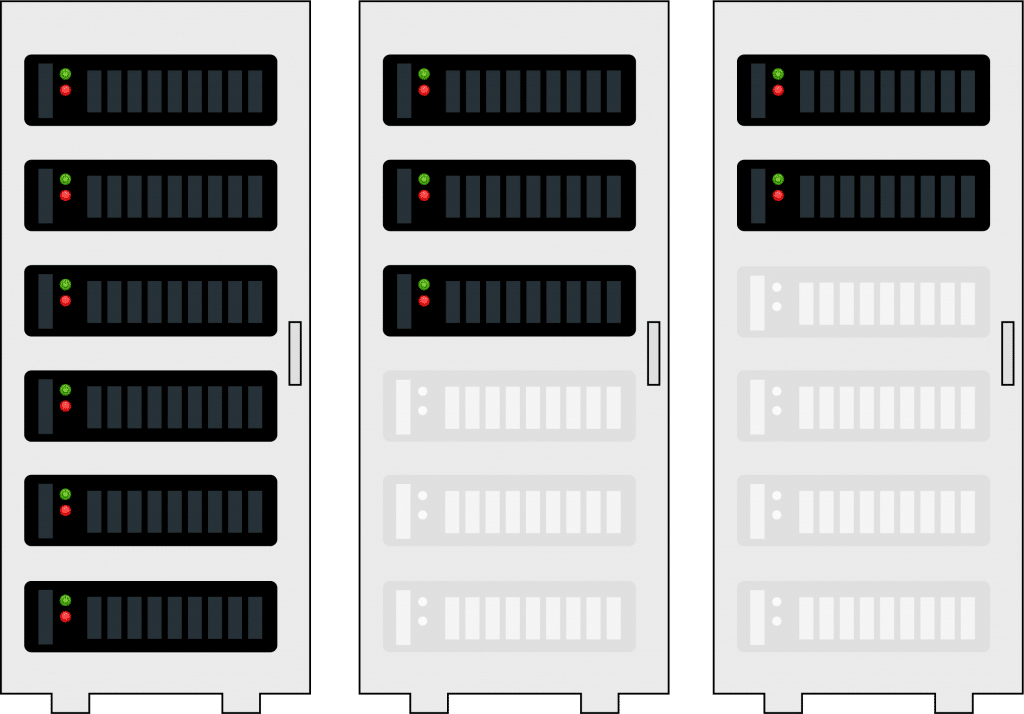 Most IT businesses end up paying a lot for top capability staff they seldom use the full skill set of. Leverage our expertness and lower your internal staff reliance and cost

With technical staff as well as hundreds of servers and thousands of parts available in the same building as the Data Center we are able to add resource to your setup as quickly as you need it

If you have backups, tests or monitoring you need to perform on your infrastructure let us automate the tasks for you so you can go back to focusing on your growth.

SAVE WITH YOUR CLOUD
Cloud computing is just glorified buzz word for distributed infrastructure. We work with you to create and operate your own cloud in a space you control at extremely competitive pricing.
Chose your ideal rack space
What ever space you require for your hosting we have you covered and our techs are here to make that configuration, install ,new server deployment you are after.  This service is a tech department and a datacentre rack all in one 
Frequently asked questions
Managed Data Center Racks are one of the most flexible services allowing our clients to run their IT businesses with the flexibility and cost management no other product can provide. For more info   Contact Us
"Managed products have allowed us to create a stable predictable cost environment at significantly lower cost then we were previously spending on hosting and data services."
"Its impossible to put a value on someone who treats your servers as if the environment was their own but these guys have done exactly that and at an extremely affordable price.
Need More Information about a solution to fit you needs?
MikiPro Ltd can tailor a custom managed racks solution to fit your project. Enabling your Data Center solution to run with comprehensive technical support. Leave us some more information and we will get back to you with multiple possibilities that suit your project and requirements.